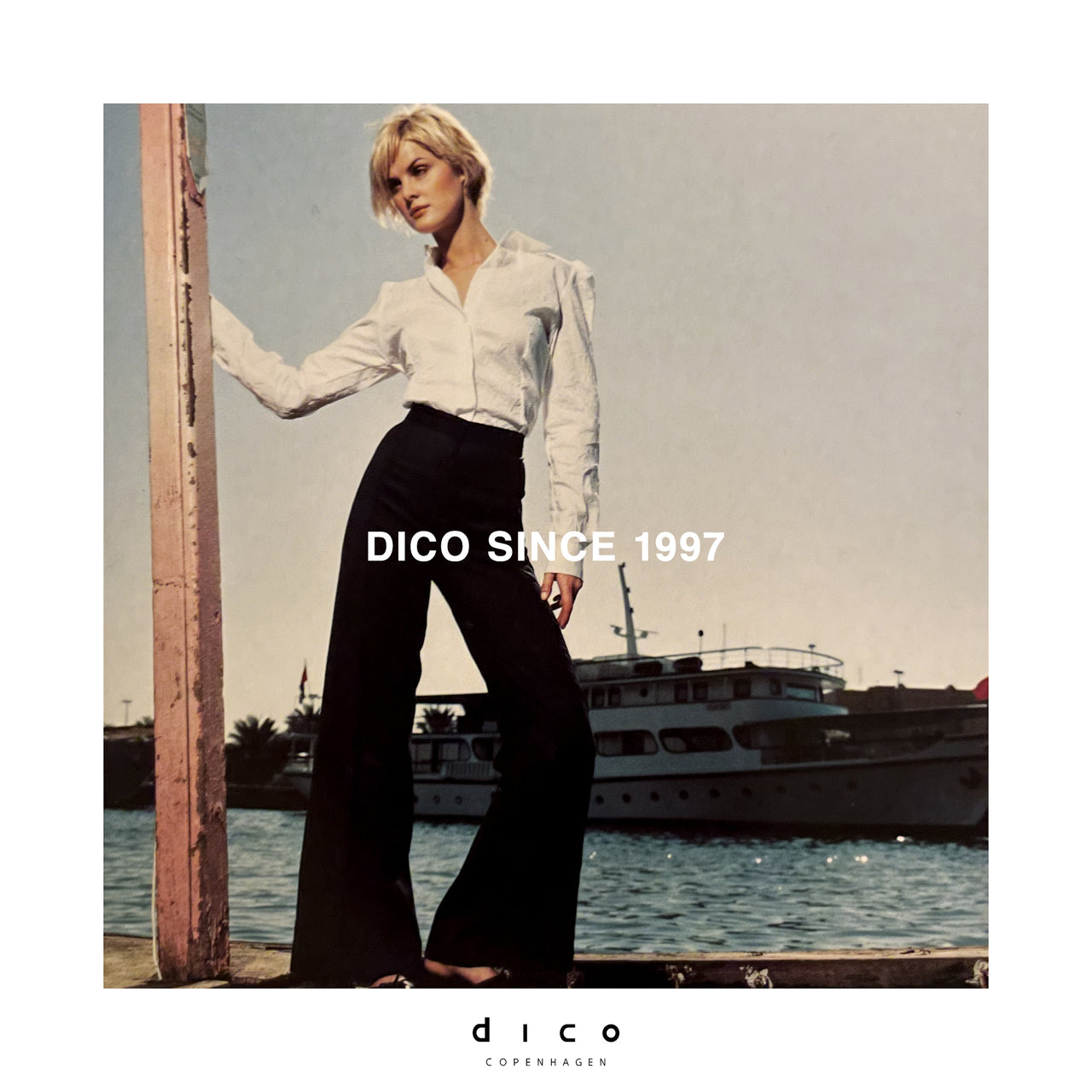 DICO SINCE 1997
Dico Copenhagen is a Danish fashion brand that was established in Copenhagen in 1997 by the founder and CEO, Søren Petersen. Søren Petersen is renowned for his sense of fashion, timeless designs, and minimalist approach to fashion using exclusive fabrics and materials.
Dico Copenhagen had it's first major success came in the late 90's and early 2000's with the launch of its highly sought after collection of trousers. In 2002, the brand introduced its first footwear collection, which quickly became another huge success.
Within a few years Dico Copenhagen expanded to having retailers in most of Europe, as well as Australia, Canada, Japan, and the United States. The brand's popularity has continued to grow, thanks to its reputation for great design and long-lasting products that are both stylish and practical.
Dico Copenhagen has always remained true to its roots. The brand's head office is located in the heart of Copenhagen, and in the 2000's and early 2010's, Dico Copenhagen had two flagship stores in the city - one on Christian IX's Gade 2, st, 1111 København, and the other on Ravnsborggade 21, 2200 København.
All of Dico Copenhagen's products are produced in Europe to the highest standards, creating long-lasting fashion without any compromises.